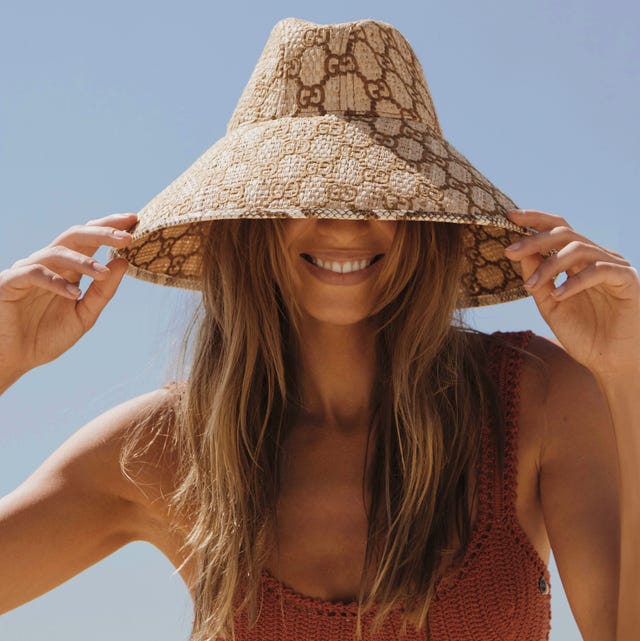 BRIGETTE CLARK
Spring and summer are well on their way, meaning the time for some major sun protection has arrived. While dousing ourselves in our favorite sunscreens is always a good idea, why not take it one step further with a sun hat? A godsend already on days when your hair is not up to par, the right sun hat can be stylish, keep you cool, and shield your skin. As the world of head accessories can be vast, we found 20 of our favorite sun hat options from Amazon to help make the journey to ultimate sun protection a little bit easier. There's a style for everyone, from summer classics like the straw hat to year-round favorites like the infamous bucket. Ahead, shop our 20 favorite sun hats from Amazon for your next beach vacation and beyond.
Advertisement – Continue Reading Below
If 2022 feels like the year of the crochet, that's because it is. From the runaways to your favorite celebrities, everyone seems to be donning their best knits. What better way to hop on the train than with this cute crochet hat?
Panama Fedora Beach Sun Hat
The classic fedora feels new with a black ribbon addition that'll be a charming touch to your beach-day look.
Wide-Brimmed Cotton Canvas Bucket Hat
Lack of Color's wide-brimmed floral bucket hat was worn by everyone last summer. We wouldn't be mad if history repeated itself with this year's abstract green print.
Not all summer days are equal. On those rare cooler nights, this thick crochet bucket hat will keep you a little bit warmer.
You can't go wrong with a structured straw hat. This particular option will look good poolside with a drink in hand.
A visor that's both sporty and beachy. Talk about a win-win.
You, too, can live out your Regency-era dreams with this straw hat adorned with a ribbon chinstrap.
A classic style so versatile you'll want to buy one for you and your beau.
The 2000s fashion revival is alive and well. Need further proof? Look at this floral beaded trim style from Steve Madden.
Keep the sun off your nose with this oversized, two-toned visor.
Vintage Patch Trucker Hat
Like we said, the Y2K revival is alive and well.
A tried and true classic: the bucket hat. This wide brim option comes in seven other hues if you're feeling colorful.
Packable Paper Braid Visor
A summer getaway in your future? Opt for this easy-to-roll visor that can pack tightly alongside your bikinis and sandals in your go-to weekender bag.
A denim on denim combo that makes Justin and Britney circa 2001 look ultra tame.
Found: a hat that will look just as good at the beach as it would at a laid-back soirée with friends.
Foldable Wide Brim Colorful Crochet Straw Hat
Why would you want to taste the rainbow when you could wear it?
A high-end take on the classic baseball cap, you'll want to wear this one year-round.
Ultrabraid X-Large Brim Hat
Your favorite beach cover-up and this oversized straw hat would make a great pair.
This straw visor is begging for a vacation to the Amalfi Coast.
This content is created and maintained by a third party, and imported onto this page to help users provide their email addresses. You may be able to find more information about this and similar content at piano.io
Advertisement – Continue Reading Below