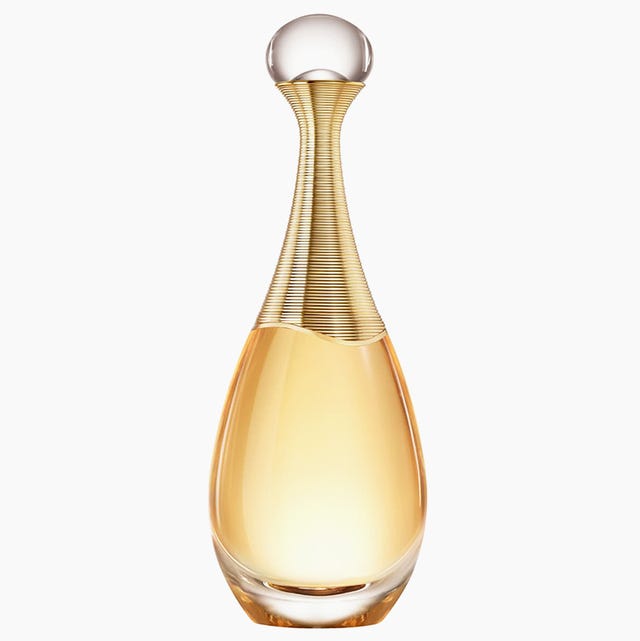 YSL, Donna Karan, Dior
Finding your signature fragrance is like finding the perfect partner: You're rarely going to know what you're looking for until you find it. Still, like with any good relationship, you have standards, right? The deal-breakers, your all-or-nothings. Maybe there's a specific type you're searching for—woodsy and dark or fresh and clean. Perhaps you even envision a particular scene you'd like your scent to emulate: long walks along the Mediterranean sea, or climbing into an Uber after an eventful evening in New Orleans? All of these aspects can be experienced through fragrance.
Thankfully, fragrance masters have made discovering the ideal perfume a little easier than matching you with the perfect date. After scouring the perfume archives for some of the most popular and most interesting Eau de toilettes on the market, we found scents with a proven track record for intrigue. Order a few samples to compare and contrast your favorites, or go all-in on a full-size bottle that doubles as decor. This is your perfume love story. Never settle.
Advertisement – Continue Reading Below
1
Dolce Lily Eau De Toilette
The spring-like bottle alone is enough to get you in the spirit of a new season. Inside, the juice is a sparkling blend of pink lily and passionfruit, with a little musk thrown in to cut the sweetness.
A more modern take on the traditional floral perfume, this inventive fragrance is made all the more dynamic by its inclusion of rangoon creeper, a flowering vine native to tropical Asia. This can be a strong scent, so don't overdo it, but the whiffs of jasmine and tuberose are simply lovely.
With ambassador Zendaya as its leading lady, Lancome's Idole already has a lot going for it. But with its burst of fresh florals—rose and jasmine, in particular—this makes for a fully feminine, but never overpowering, scent.
Even if your name isn't Ari, you can still smell like the smash hit superstar with this flirty, feminine perfume. With sweet floral and fruity scents of lavender blossom, pear, coconut and vanilla, this is a bright, young fragrance.
Inspired by the City That Never Sleeps, this perfume is a challenge to pin down. Packed with seemingly clashing notes—bright pear, sweet rose and vanilla, dark amber—the result is instead an intoxicating concoction.
6
Mumbai Noise Eau De Parfum
Another fragrance that owes its influences to a city—in this case, bustling Mumbai—this perfume contains notes of davana, tonka bean, coffee, and sandalwood, to name a few. It's a rich, slightly spicy perfume that's perfect for chilly winter months.
If your goal is to stay as fresh as possible 24/7, this unisex fragrance by Calvin Klein is the answer. It smells like pineapple, jasmine, amber and sandalwood—the recipe for a truly unilaterally flattering fragrance.
8
Purple Haze Eau de Parfum
Inspired by the '70s and Jimi Hendrix, this perfume has notes of bergamot, musk, black pepper, and thyme. It's a rich, full perfume that's best suited to the coolest, grungiest person you know. As a bonus, the bottle is too gorgeous not to covet.
9
Signature Eau de Parfum
Created by the brand that brought us the chicest, most enviable lingerie, the perfumes by La Perla are just as desirable. This scent is citrusy enough to invoke a bold, wide-awake feeling, but balanced out with dark notes of neroli.
It's all in the name, folks: This perfume is like spritzing on the feeling of a sunset soiree in a romantic palace garden. With orchid, patchouli, tea leaf, jasmine and rose, wearing Flowerbomb is the next best thing to carrying a bouquet wherever you go.
If the florid language of the fragrance world makes your eyes glaze over—and you'd prefer not to spend your entire paycheck on one bottle—turn to Snif, an innovative fragrance brand offering elegant scents at affordable price points. Their fan-favorite fragrance is the earthy, vanilla-rich Sweet Ash, but the company's try-before-you-buy model means you can test multiple bottles before you commit.
For a complex citrus perfume, this one by the cool Brooklyn-based brand DS & Durga is top-notch. It smells like the skin of a pomelo, paired with hints of tuberose, musk, and—naturally—grapefruit.
13
Eau de Minthe Eau de Parfum
For a slightly more masculine, after-shave inspired perfume, this minty fragrance is fresh and delightful. Along with mint, it has notes of geranium and patchouli for a complicated but delectable fragrance.
There's a reason you see this iconic bottle in practically every magazine you've ever opened. It's a classic, and the fruity, floral ingredients never weigh down the luscious elegance of the ylang-ylang, jasmine, pear, melon, peach and lily.
If all you want for your birthday is a bushel of peonies, this perfume should be a runner-up. It's a beautiful floral fragrance with notes of raspberry, geranium, Turkish rose, and peony. It's practically a wearable bouquet.
16
Fleur Narcotique Eau de Parfum
This luxurious and fruity perfume is like summer in a bottle. Featuring unique traces of lychee, peony, orange blossom and peach, with a little musk mixed in for good measure, this is like a well-made cocktail—worth the extra cost.
17
Good Girl Eau de Perfume
Starting bright and surprising with whiffs of jasmine, this perfume soon turns dark and seductive with traces of coffee and cocoa. A must-have for any wild night in or out.
18
Black Opium Eau de Parfum
For those who crave a little danger in their dress-up, this sexy concoction smelling of coffee, vanilla and pear is a feast for the senses. A little smooth, a little edgy, this is a fantastic fragrance for evening wear.
The gorgeous notes of tobacco, cocoa, ginger, and dried fruit form an unforgettable scent that makes a bold first impression. Pairs best with a power suit.
Sensual but not intimidating, this YSL staple infuses its white floral notes of Moroccan orange blossom and jasmine with lavender and a hint of vanilla. This is a memorable scent—so much so one Ulta reviewer proclaimed it "beautifully intoxicating."
By far one of the most unique options on this list, Forest Lungs smells exactly like you'd expect: Rich and smoky, it's a deep breath of the great outdoors, accented by cedar, pine, vetiver and patchouli.
22
Chance Eau de Parfum Spray
A fruity, floral fragrance as traditionally feminine as its color, this is a non-fussy pick for springtime day wear.
23
aris Baccarat Rouge 540 Eau de Parfum
Another woodsy scent—but this time with more sweetness and spice—Baccarat Rouge is like a bite of sea salt caramel. That first whiff is sweet, then it evolves into spicy, earthy notes of jasmine and cedar.
A classic in the Armani collection, Sì is the ideal bottle for anyone pining for an earthy scent that doesn't smell like…well, earth. With rose and freesia mellowing out this inventive fragrance, it's a great transition perfume from day to evening.
The whole point of this perfume is that it smells like the best version of you. A you that showers with expensive body wash, and that inspires people to come up to you gushing, "What are you wearing?" It contains bright notes of pink pepper, warm amber, and a hint of fresh iris.
This content is created and maintained by a third party, and imported onto this page to help users provide their email addresses. You may be able to find more information about this and similar content at piano.io
Advertisement – Continue Reading Below