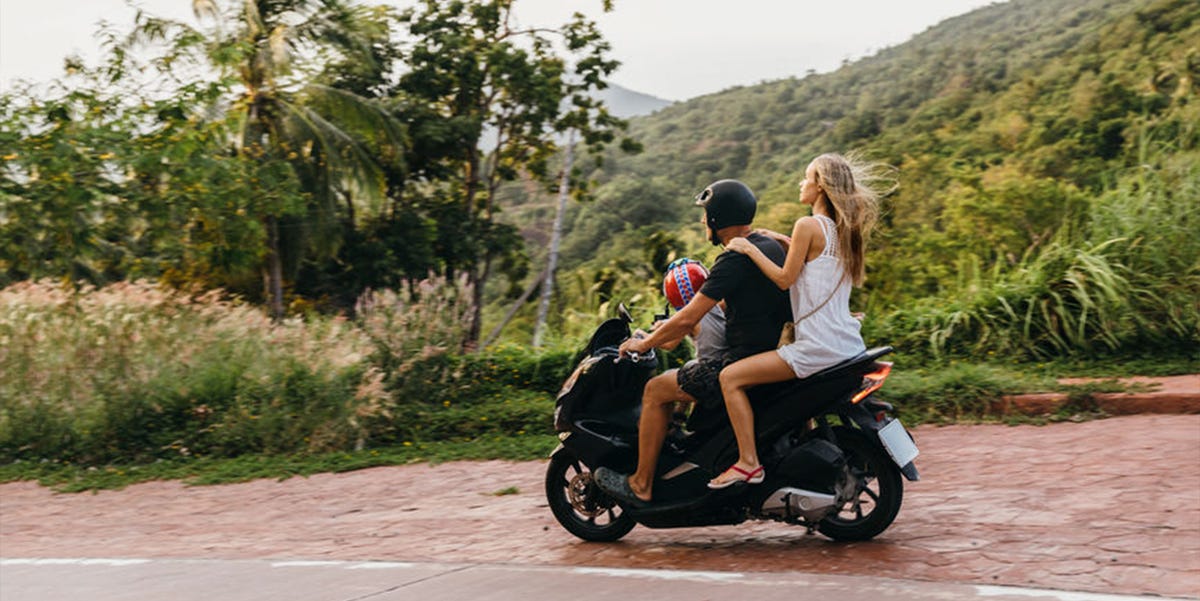 The couple with two decades between them
When you're 26 and with a man nearly twice your age with kids just about your age, it's hard to get friends and family to buy into your relationship. That, Allie and Bill say, isn't worth paying any mind to.
"Don't worry about what you think people might say," Allie suggests. "Many of my friends wondered how it would work, considering we were at different life stages; he has kids and has been married, and I can't necessarily relate to those experiences because I haven't had them yet. What's more important than age is compatibility, which we definitely have.
"I guess the challenge was getting over the anxiety that people would judge us, think he was 'too old' for me, or that we weren't suitable for each other. Once I stopped allowing what others might think dictate how I felt, I found myself in a very happy place."