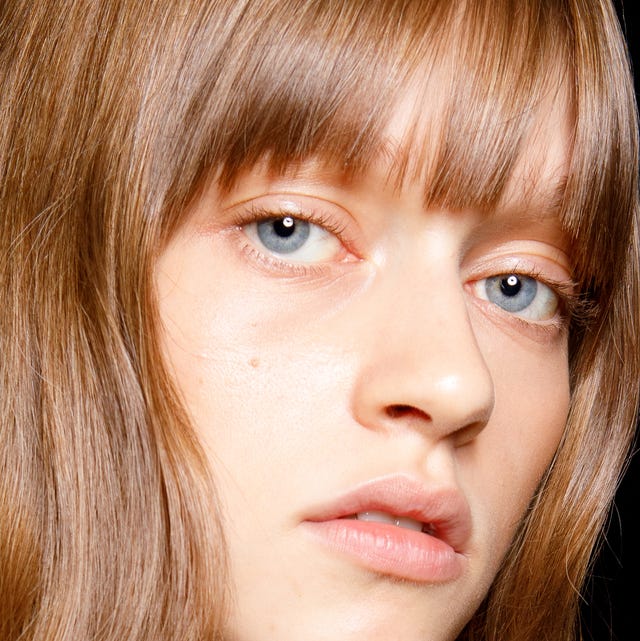 Rosdiana CiaravoloGetty Images
Summer is here, which means I spend my days sipping frozen margaritas, sitting in Central Park, and absolutely hating how often I have to wash my hair. For context, I have curly, dark hair that I wear straight most days. And that means that washing my hair isn't just a chore, it's an event. While I have most of my routine down pat, using the best anti-frizz shampoos and flat-irons that promise week-long styles, dry shampoo is a must for me if I don't want to spend my evenings furiously blow-drying my hair. But since my hair is so dark, dry shampoos usually mean looking like I have gray streaks all throughout my strands. And that just isn't my look. So in the quest of helping you actually enjoy summer, we've rounded up the 11 best dry shampoos that actually work–cleansing your scalp, adding volume, and making it so you can finally skip a wash day.
Advertisement – Continue Reading Below
1
Best For Clean Hair
Perfect hair Day Dry Shampoo
Instead of simply masking scent and oiliness, this dry shampoo actually cleans dirty hair, keeping it looking and smelling like you just washed your strands. Plus, it's easy to blend into all hair colors, so brunettes don't have to worry about gray streaks showing up.
2
Best Drugstore Dry Shampoo
Care Between Washes Dry Shampoo
The Dove dry shampoo does it all: it absorbs excess oil, adds volume to hair, smells delicious, and doesn't leave white powder on darker hair. Plus, it won't break the bank and you can find it in almost every drugstore.
3
Best For All Hair Types
Original Dry Shampoo
Can leave hair feeling dry
Not only does this dry shampoo make your hair look and feel clean, but it's also a great styling tool, adding texture and volume to limp strands. It's become one of the Internet's favorite products, so get it now before it sells out everywhere.
4
Best For Brunettes
Dry Shampoo With Oat Milk
Brunettes know the struggle of finding a dry shampoo that doesn't leave white or gray streaks on the scalp. This product was made for dark hair in mind, using a natural tint that blends into every hair color. Say goodbye to scrubbing powder into your hair–this product makes it easy to just spritz and go.
5
Best For Volume
Foam to Dry Shampoo
Unlike typical aerosol dry shampoos, this product actually comes out as a foam. Scrunch a few pumps into your roots, and either air dry or blow-dry for incredible volume. It's great for wavy or curly hair that needs a refresh between wash days.
6
Best For Oily Hair
Brazilian Joia Dry Shampoo
Some may dislike the scent
If you're often sweating by the beach (or post-workout, your call) this dry shampoo will make absorbing oil a breeze. It won't dry out your scalp, but quickly transforms greasy strands into voluminous, healthy strands that look like you just washed them.
7
Best For A Budget
Clean Freak Tapioca Dry Shampoo
Some may dislike the scent
This dry shampoo is no nonsense: it masks any greasy look, adds a fresh scent to your hair, and gives a boost of volume at the roots that makes it look like you spend hours doing your hair.
8
Best For Curly Hair
ROOT REFRESH Micellar Rinse with Apple Cider Vinegar
For curls that need a little refresh after a workout–or just to extend a style between wash days–a few spritzes of this can cleanse your scalp without needing to re-do your routine. Technically it's not "dry" since it's a liquid spray, but just massage it into your scalp and the product will do the rest.
9
Best For Dry Hair
Fresh Affair Refreshing Fine Fragrance Dry Shampoo
So many dry shampoos can leave the hair feeling starchy and dehydrated, but this product does the opposite. While it absorbs excess grease from your roots, it also adds vitamin E to nourish your scalp and hair for healthier strands.
10
Best Loose Dry Shampoo
Bb.Pret-A-Powder
An aerosol is easy to use, but they can be harsh for the environment and sometimes pack less product than you're paying for. With this loose dry shampoo, sprinkle some powder onto your scalp, and rub it in for intense volume and clean strands.
11
Best For Volume
Death Valley Dry Shampoo
Dry shampoos are incredible for reducing oiliness, but they're also must-haves for increased volume at the roots. This product is the best of both worlds, absorbing oil and giving a boost of volume for even very flat, limp hair.
What are the benefits of using dry shampoo?
"Washing your hair every single day with a regular shampoo and conditioner can actually weaken, dry, and strip your hair from essential oils," says Hawkins. "By taking even just one wash day off a week and using dry shampoo, you can actually improve hair strength and health." In addition to prolonging days between a regular shampoo day, "Some [dry shampoos] are great for adding volume as well," adds Quist.
How can you use dry shampoo to increase volume or texture?
"I'm obsessed with using dry shampoo for volume and texture," says Hawkins. To get a huge boost of volume, Quist has some techniques for how to utilize dry shampoo. "When applying your dry shampoo, flip your head upside down and spray starting underneath working your way to the front. The key is to let it sit for 10-30 seconds without touching it. For maximum volume, I like to blow-dry it in."
What's your favorite technique for applying dry shampoo?
"I like to incorporate my dry shampoo into my nighttime hair care routine," says Quist. "I will apply it to my roots right before I go to bed so it can work while I sleep. You wake up with fresh hair in the morning and are ready to go for your day." For Hawkins, using a brush is a great hack to get even distribution. "My trick to evenly distribute dry shampoo is to spray it onto a paddle brush or boar bristle brush and then brush your hair directly after. This allows the starches to be evenly distributed into the hair and prevents you from spraying too close."
This content is created and maintained by a third party, and imported onto this page to help users provide their email addresses. You may be able to find more information about this and similar content at piano.io
Advertisement – Continue Reading Below