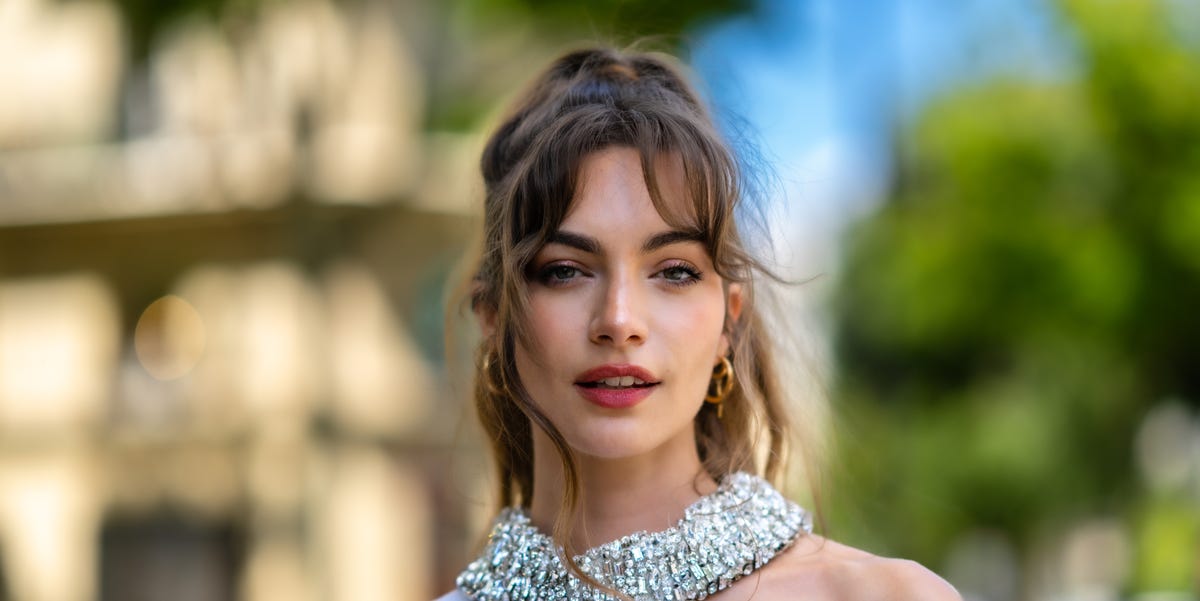 Who should be using a blow dryer brush?
"Using a Blow dryer brush benefits every hair type and texture," says Brager. "I prefer a blowout brush that has a mixture of bristles. These bristles help you get close to the scalp to stretch and smooth the hair at the root for the ultimate smooth and shiny at home blowout experience."
Can all hair types use a blow dryer brush?
"Yes, all hair types can use a blow dryer brush! They are so universal. I find that woman with fine hair love using a blowout brush because they can easily achieve major body and volume. Whereas women with thick or curly hair like it because it gives them a very smooth, sleek style quickly without the use of multiple tools," says Brager.
What kind of hairstyles can you achieve with a blow dryer brush?
"You can perfect a handful of great hairstyles using a blowout brush, it depends on the length of your hair and the amount of layers you have," says Brager. "I love it for a classic '90s blow out. This is a dream machine for curtain bangs! For short hair, it's key for that middle part, super sleek early 2000s little bend or flip, in or out at the ends. For longer hair, I like putting a couple twists in the middle of my sections for a loose wave moment."
Do you have any tips or tricks to make it easier for people to use blow dryer brushes?
"Using a thermal protector or hair serum is always a good idea, it helps the brittles slide right through," says Brager. "I think the easiest way for a beginner to use a blowout brush is to section the hair in medium sections staring from the bottom and working your way up."