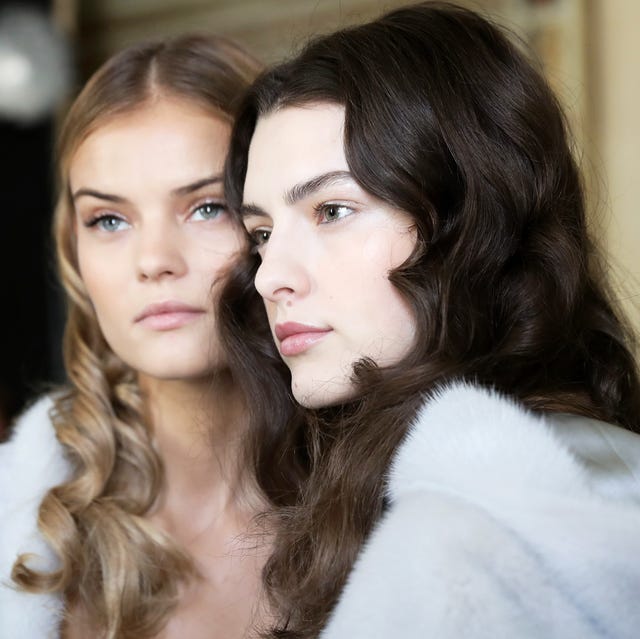 Vittorio Zunino CelottoGetty Images
It seems like everyday, we're finding more ways to shop beauty products that are cleaner, more sustainably, and with fewer chemicals. From sunscreens to perfumes and shampoos, it feels like everything is getting a sparkly green upgrade. But what happens when a product as essential as hair dye is created with natural ingredients? We need dye to cover our roots and get us to our summertime goals—room for error is pretty slim. But fear not, natural hair dyes can be just as effective–and less irritating–than traditional box colors.
What is natural hair dye?
The term "natural" in reference to hair color is far from one-size-fits-all. It can actually mean a lot of different things, such as that the formulation swaps out harsher chemicals (like ammonia) for less-irritating ones, that it's eco-friendly, or that it contains plant-derived ingredients.
Does natural hair dye have chemicals?
Whatever the case, you'll never find a 100% natural hair dye that doesn't contain any chemicals at all—because in order for hair color to work, a chemical reaction has to take place on your strands (it's worth noting that there is one exception here—pure henna—although that's another story, as it can create problems of its own).
What are the hair chemicals I should avoid?
Generally speaking, there are two well-known chemical irritants that you'll want to steer clear of if you're seeking out a more natural (and gentler) hair color option: Ammonia and paraphenylenediamine, or PPD, which is known to cause severe allergic reactions.
Which natural hair dye should I use?
This might seem slightly overwhelming and confusing—which is why we did the homework for you. There are plenty of hair dye formulations, if you know where to look, that are higher on the natural side of the spectrum and are therefore better for your scalp, the planet, and less likely to provoke irritation or an allergic reaction. Below, find seven of the best natural hair dyes for salon-level results in the comfort of your own home.
Advertisement – Continue Reading Below
1
Simply Color Permanent Hair Color
Formulated without ammonia, silicones and alcohol (and housed inside of a recyclable carton), Schwarzkopf's newest at-home hair color offering is its best yet. Equally exciting as what's been left out is what this dye is formulated with: oat milk, soy protein and argan oil to nourish and reinforce strands for a final color that's both natural and healthy-looking in appearance. Find it in twelve different shades (all costing less than $10).
Madison Reed is pretty much synonymous with quality at-home hair dye—thanks to their breakthrough formulations, product ease-of-use and tech-savvy shade matching. The company touts itself for developing the original 6-free permanent hair dye, free of six red-flag ingredients: Ammonia, parabens, resorcinol, PPD, phthalates and gluten. This chic and easy-to-use kit comes with everything you need to get salon-quality color at home, sans irritation (or accidentally dying the skin on your neck. Bonus: All Madison Reed products are cruelty-free and Leaping Bunny certified.
Though this specific kit is intended for root touch-ups, you can count on the entire DPHUE product lineup for clean at-home hair color. Keep grays at bay with this cream-based color, formulated without sulfates (SLS and SLES) and parabens, and a low amount of ammonia. It also ticks off the vegan, cruelty-free, recyclable-packaging and gluten-free boxes.
There is zero ammonia, PPD, resorcinol or peroxide in this plant-based hair coloring gel, which also doesn't require any mixing before use. Leave it on for 40 minutes then rinse out and enjoy your enhanced color for up to seven shampoos.
5
Natural Instincts Semi-Permanent Hair Color
If you're looking for an all-over, more permanent hair color that's also affordable, reach for Clairol's Natural Instincts collection. Made with 80% naturally-derived ingredients—and without any ammonia—you'll certainly be able to find a natural-looking color match among the 37 different shade choices.
6
Amplified Semi-Permanent Hair Color
If you're looking for at-home hair color that goes beyond your basic blond to brunette shade range—like, way beyond—Manic Panic is the name to remember. These bold hues range from ultra-violet to fluorescent pink to neon green and just about everything in between, and are super easy to apply (no mixing, or peroxide, required). They're also free from all of the usual chemical suspects, including PPD, parabens, ammonia, resorcinol and gluten.
It might not be a brand name you recognize, but this natural-based, permanent hair color boasts almost 1,000 5-star ratings on Amazon. None of the aforementioned chemical additives (and then some) are formulated into this permanent hair color, which promises no harsh odor or scalp irritation. Instead, you'll find plant-based, strand-strengthening ingredients such as oleic acid (derived from olives) and meadowfoam seed oil.
This content is created and maintained by a third party, and imported onto this page to help users provide their email addresses. You may be able to find more information about this and similar content at piano.io
Advertisement – Continue Reading Below